| | |
| --- | --- |
| Type: | Retail, Food |
| Location: | |
| Acres: | 130 acres |
| Square Footage: | 850,000 SF |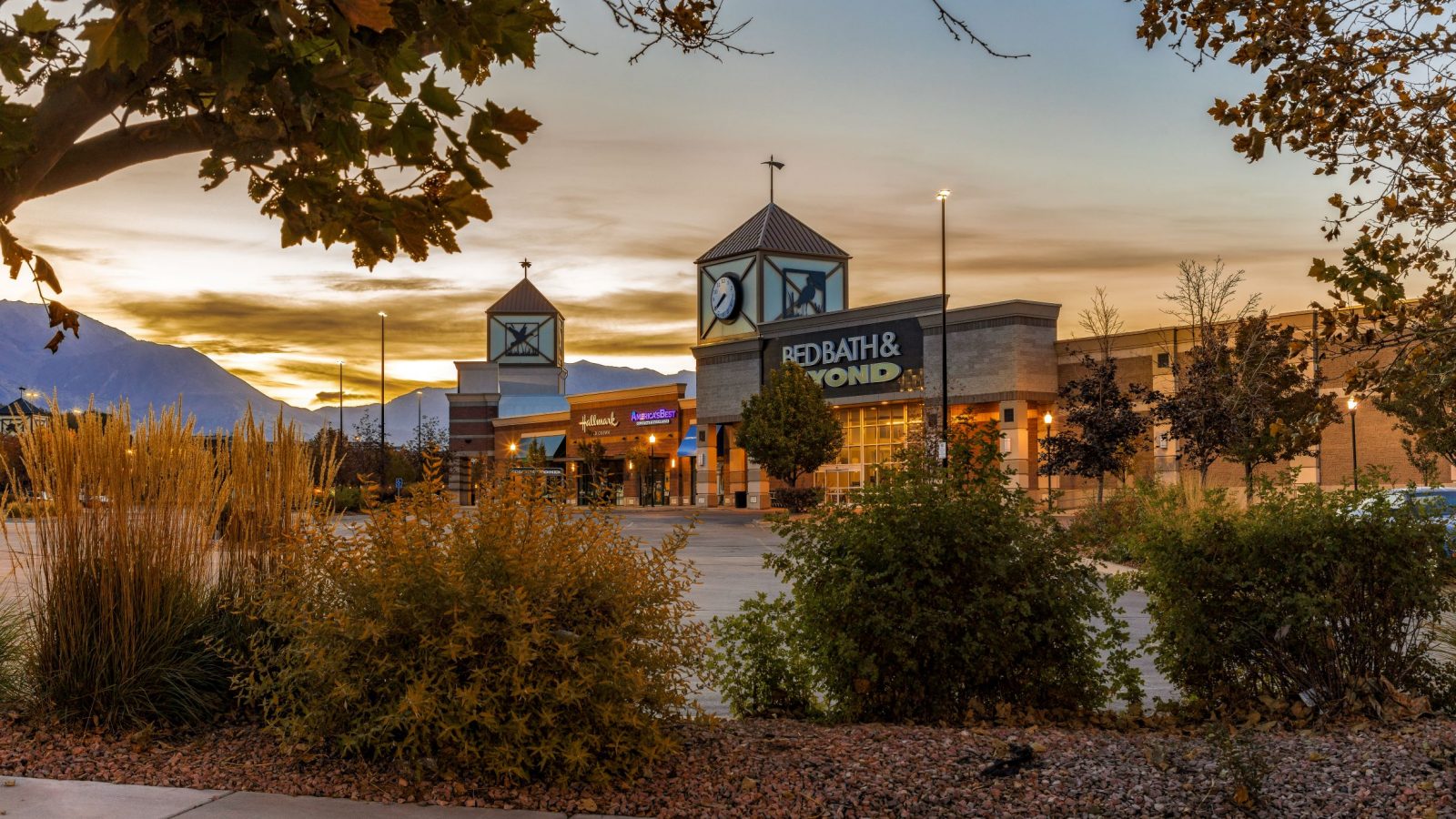 Overview
The Meadows is an impressive regional shopping center conveniently located between I-15 and Highway 89 (State Street) in American Fork, serving as an easily accessible retail destination for Utah County's 600,000+ residents. This power retail center is anchored by Kohl's, Walmart, Home Depot, Cinemark, Best Buy, Ross, and Bed Bath & Beyond. Target and Costco compliment the project on adjacent properties. Choice restaurants add to the experience of the shopping center with a variety of food and dining options.
History
Located near Utah Lake, the property was once extensive wetland area bordered by I-15 to the west and State Street to the east.
What many deemed impossible to develop, Woodbury Corporation saw potential. Over 4-5 years Woodbury collaborated and partnered with local governments, interest groups and neighbors to mitigate the wetlands and create 130 acres of developable property. A 5-acre conservation parcel separates the two halves of the project and is permanently protected wetlands.
Today, the project aesthetically preserves the original wetlands while offering a staple retail outpost for the benefit of the local community and economy.
After the upcoming second phase of development, The Meadows will have a total of 2.1 million square feet of retail and will serve as the regional shopping destination of northern Utah County.
Tenants
Wal-Mart | Home Depot | Kohl's | Cinemark | Best Buy | Bed Bath & Beyond | Ross | Michael's | Home Goods | ULTA | Deseret Book | Texas Roadhouse